Dress Pattern for 1999 Bellybutton Barbie
This was the first Barbie dress I designed from scratch, many longs ago. It was by necessity and was jumping into unknown waters for me. Up until then I had been using commercial patterns to make outfits for my daughters' dolls, but at some point four of their nine Barbies were the new bellybutton kind and couldn't fit into the clothes of the others. The only premade clothes they sold in stores for 1999 Barbie were jeans and short skirts, and we wanted princess dresses! And no commercial patterns for the new shape yet.
Something had to be done.
Then I shared it on the internet, in case there was anyone else out there in the same fix. And I guess there was 🙂
Those were made with the older pattern. I've updated this for 2023. It's basically the same, except the dart was modified just slightly and the shoulder seam eliminated. Rarely do we have a scrap of fabric not large enough to cut this shape intact (if we do, we could always patch it) and it's all so much easier without shoulder seams.
Scant 1/4″ seams are allowed. By scant I mean if there's any doubt, to make the seams smaller than 1/4″, not larger.
I used a Sharpie to mark on my presser foot where 1/4″ actually falls, then I stitch with the edge of the fabric on the near side of that black line, not the far side.
Updated in 2023.
Someone motivated me by asking for a Princess Peach gown pattern.
First I made one the way I thought it should be, with just the original pattern in pink, to which I planned to add darker pink swags on the hips like Cinderella's gown, a jewelry finding tacked on the bosom and a darker pink border.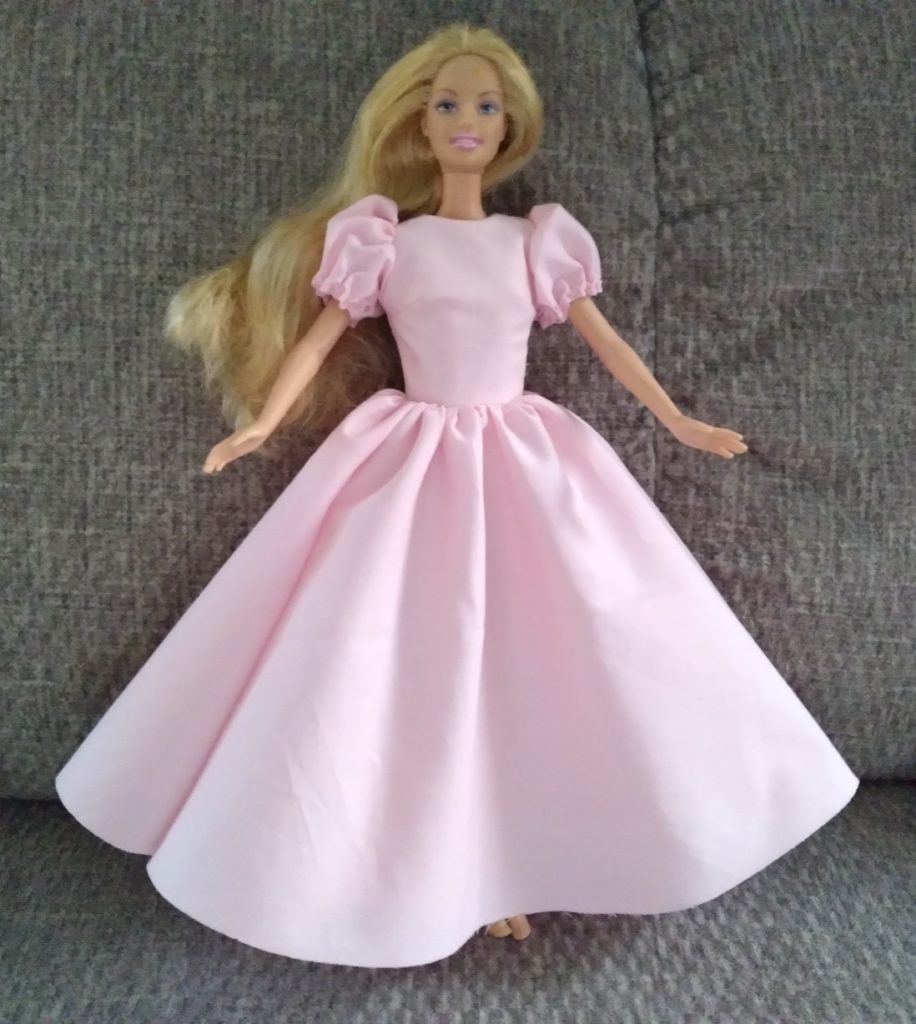 Then I found out the decorative inset in front is that important for Peach, and that her hip "overskirt" actually goes all the way around, not like Cindy's two little panniers. My brain melted but I will, eventually, probably, finish this.
Got as far as a bodice inset, and that's on the new pattern.
Both long and short sleeves are included.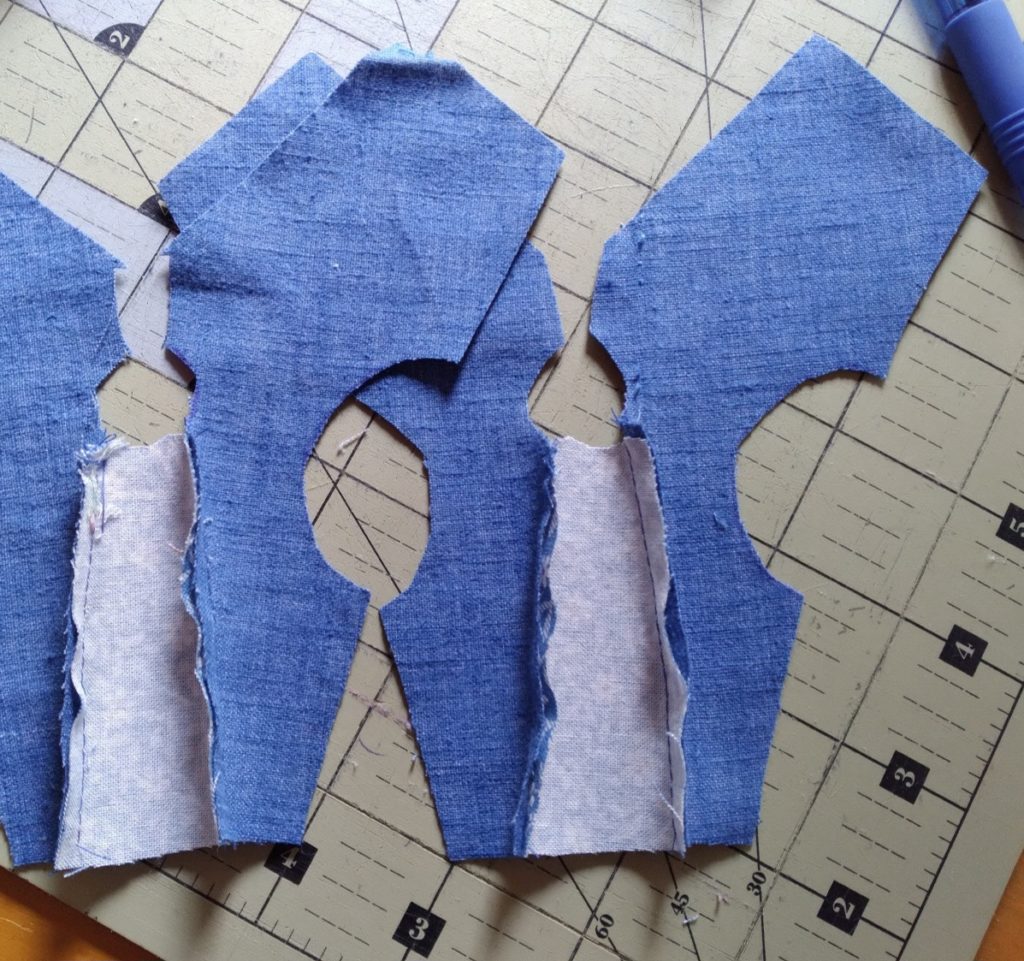 That's how the bodice pieces work.
There's a skirt shape, too. It doesn't have to be this long and you don't have to make it that full.
Download in pdf to print:
There are text instructions on the pattern.
I'm also PLANNING to get some good picture instructions up here again! That's on my list. If you could see how I'm living right now! Oh, in the very best way, in my very own place, enough said 🙂
But I don't have electricity or a computer, and I have cell signal on rare occasions. Just Ivy Draw and Google docs to compose my masterpieces… proving this really is my creative life, right here. If you want it enough, you'll find a way.