Printable sewing pattern to download in pdf form.
There's one for the old 1966 vintage Mattel shape, one for 1999 Bellybutton shape (which I think is most common nowadays), one for skinny Barbie Basics and one for the 2006 shorter body, only 11″ tall.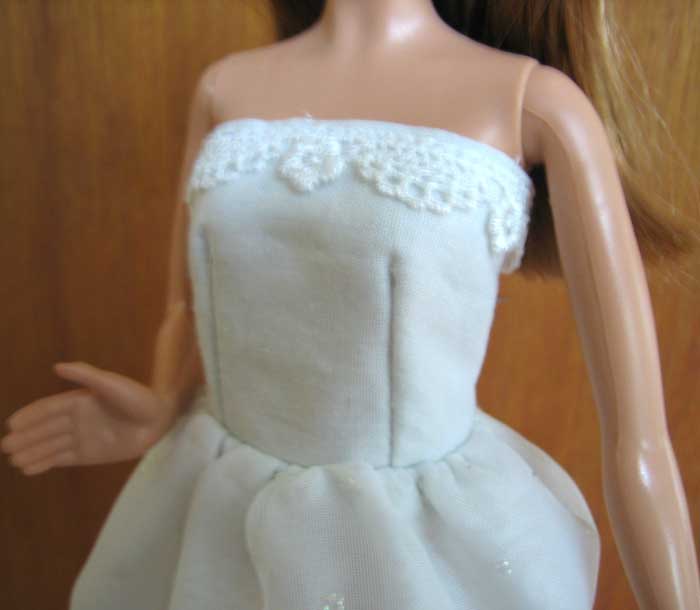 Barbie strapless bodice pattern for 1966 / original
Barbie strapless bodice pattern for 1999 / Bellybutton
Barbie Basics (ModelMuse) and 2006 shorter body
Help figuring out which shape Barbie you have is here
It's just one pattern piece with 1/4 inch seam allowance. Remember that 1/4″ is smaller than half the average presser foot. If in doubt, make the seams smaller.
Use a gathered rectangle for the skirt.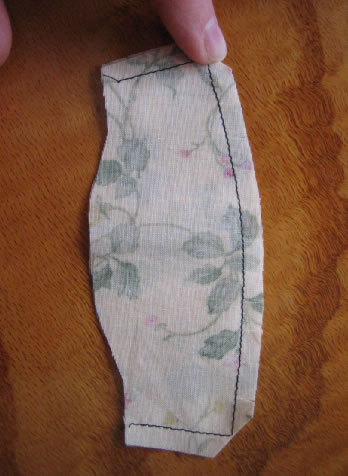 Cut two pieces, put them right sides together. Stitch 1/4″ from the top and sides, clip the corners and turn, then stitch the darts.
(Or, for a smoother interior, stitch the darts on both pieces first, then sew the two pieces together.)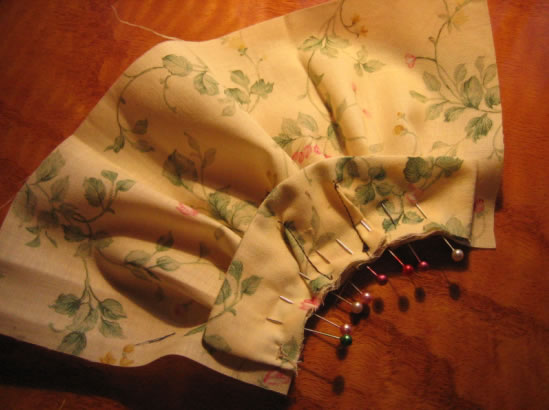 A rectangle for the skirt, leaving a bit on each side to fold over and hem. Then add velcro on the back.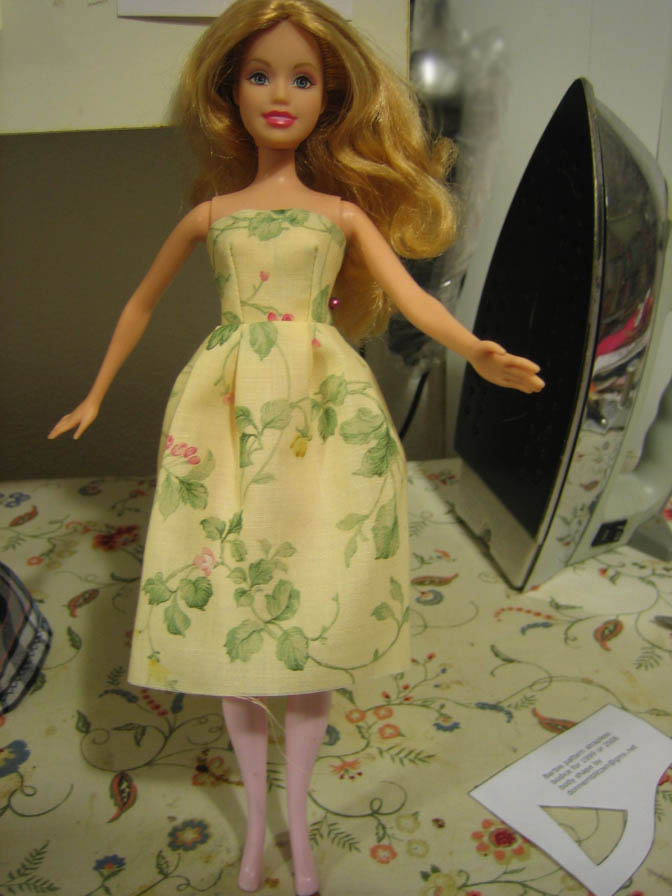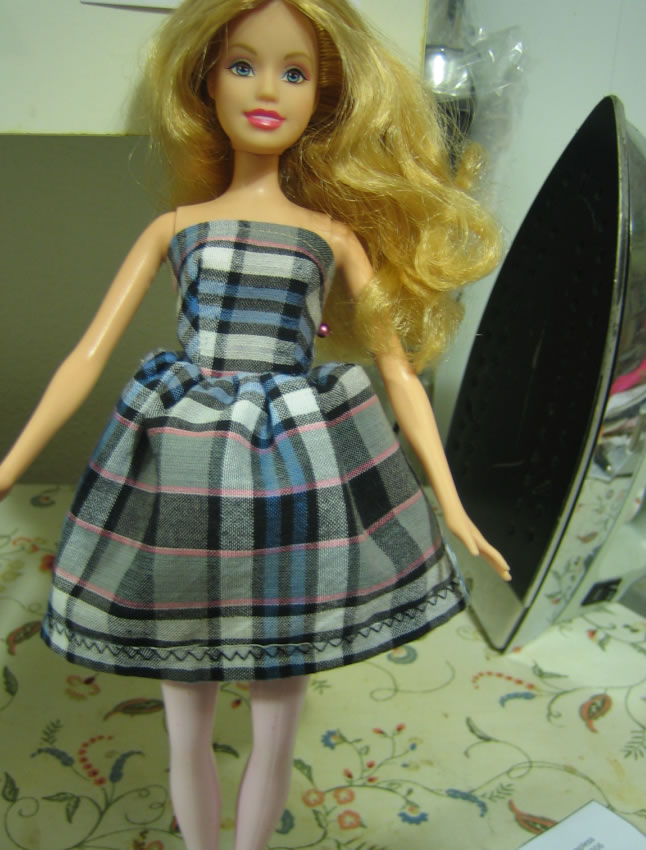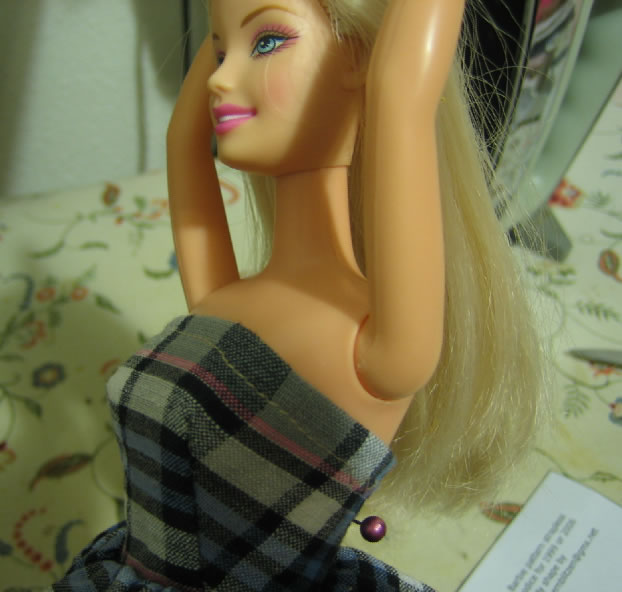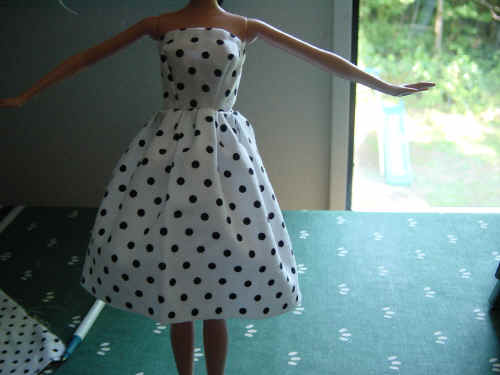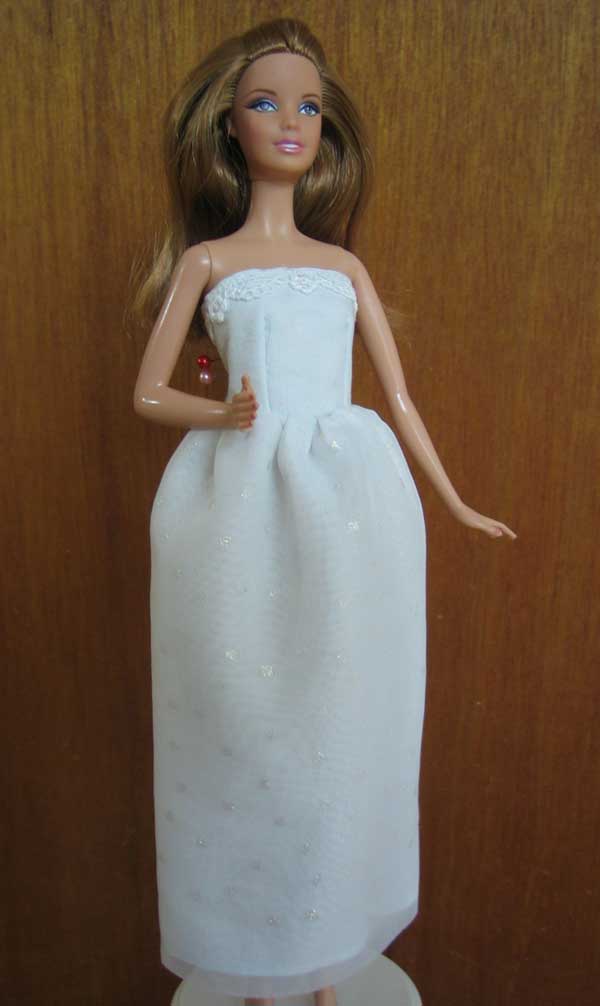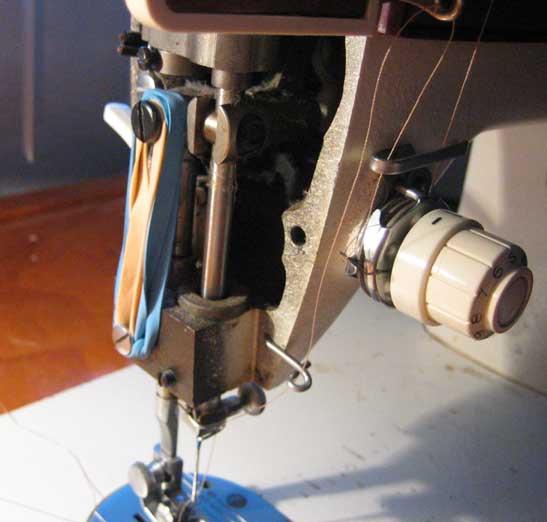 This is the sewing machine that made these. It's a Singer made in Mexico in the eighties. The foot was pressing so hard that it was impossible to sew, and it wasn't adjustable, so I ripped the spring completely off and wrapped rubber bands around there instead. Now it presses about right and the tension is good. I also ripped off everything electric and strapped the hand wheel to a treadle base. After doing that much modification to a thing it's hard to hate it.