Ruffles! A huge, swirly overload of fluttering spiral. How to do this? We need volume of fabric.
As usual, I started moderate before going more extreme. The first attempt with a 4″ curved gore produced a conservative A-line skirt shape.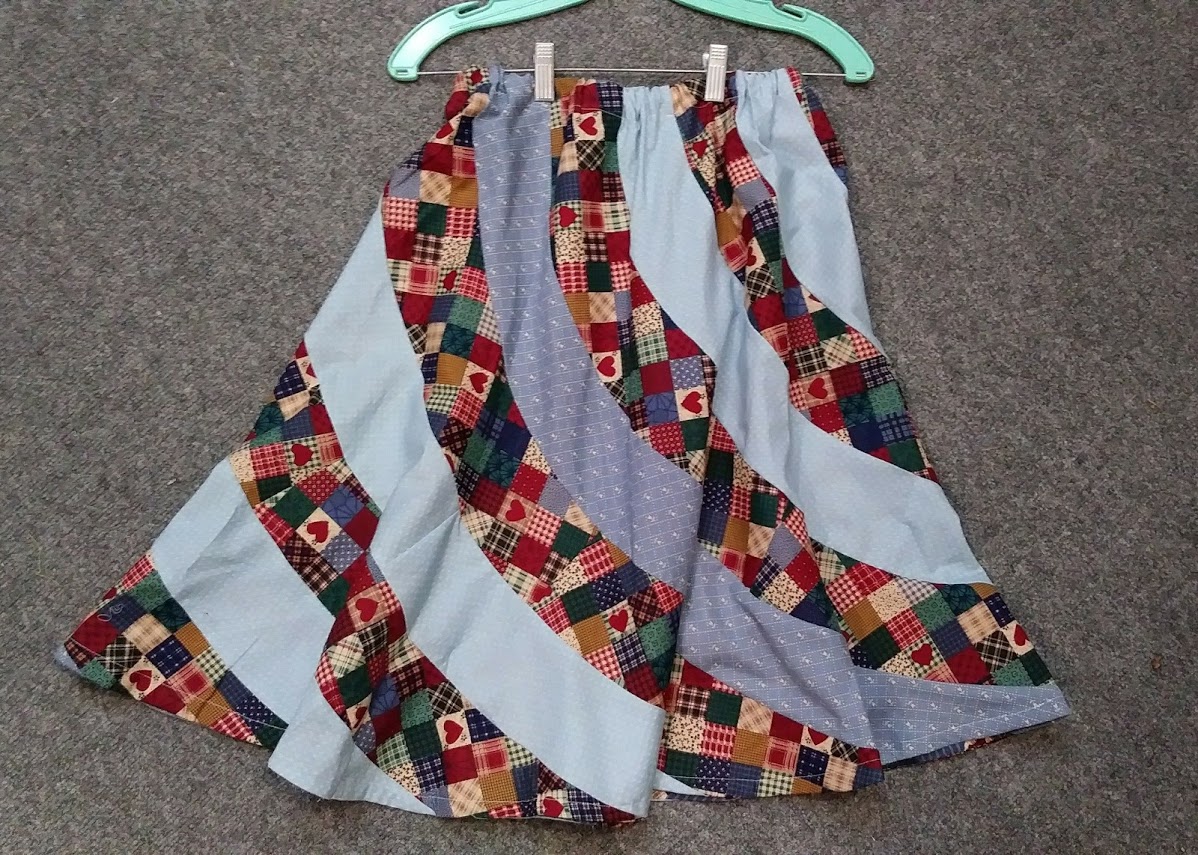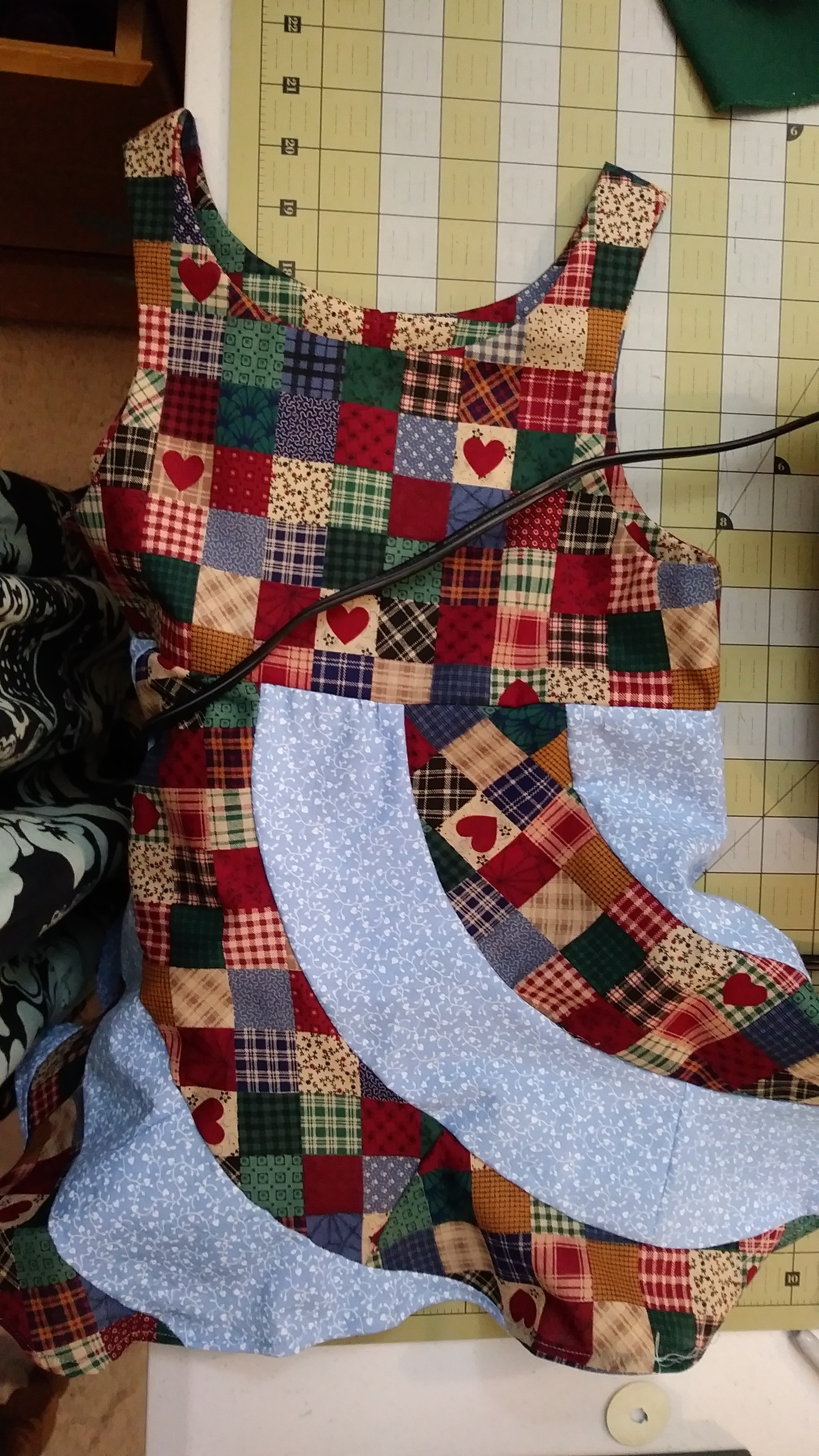 Simple. Just add more stripes. The delightful "Peppermint Swirl" gave me the idea of gathering the gores in order to fit more of them. It's a small change but makes a difference.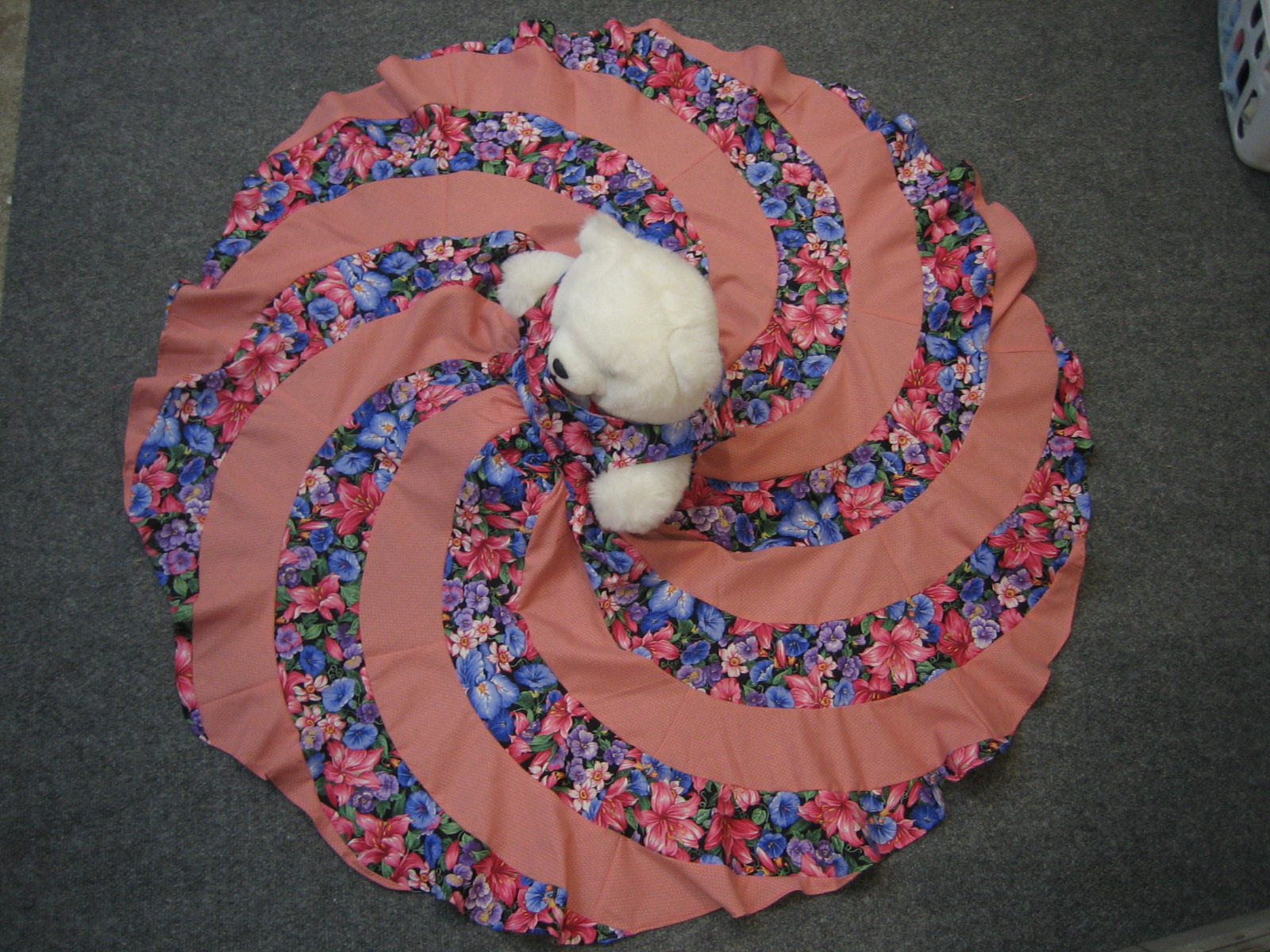 The teddy bear was a gift from a kind friend at a time when I was lonely. Mr. Bear is also very useful for a model, in lieu of baby girls.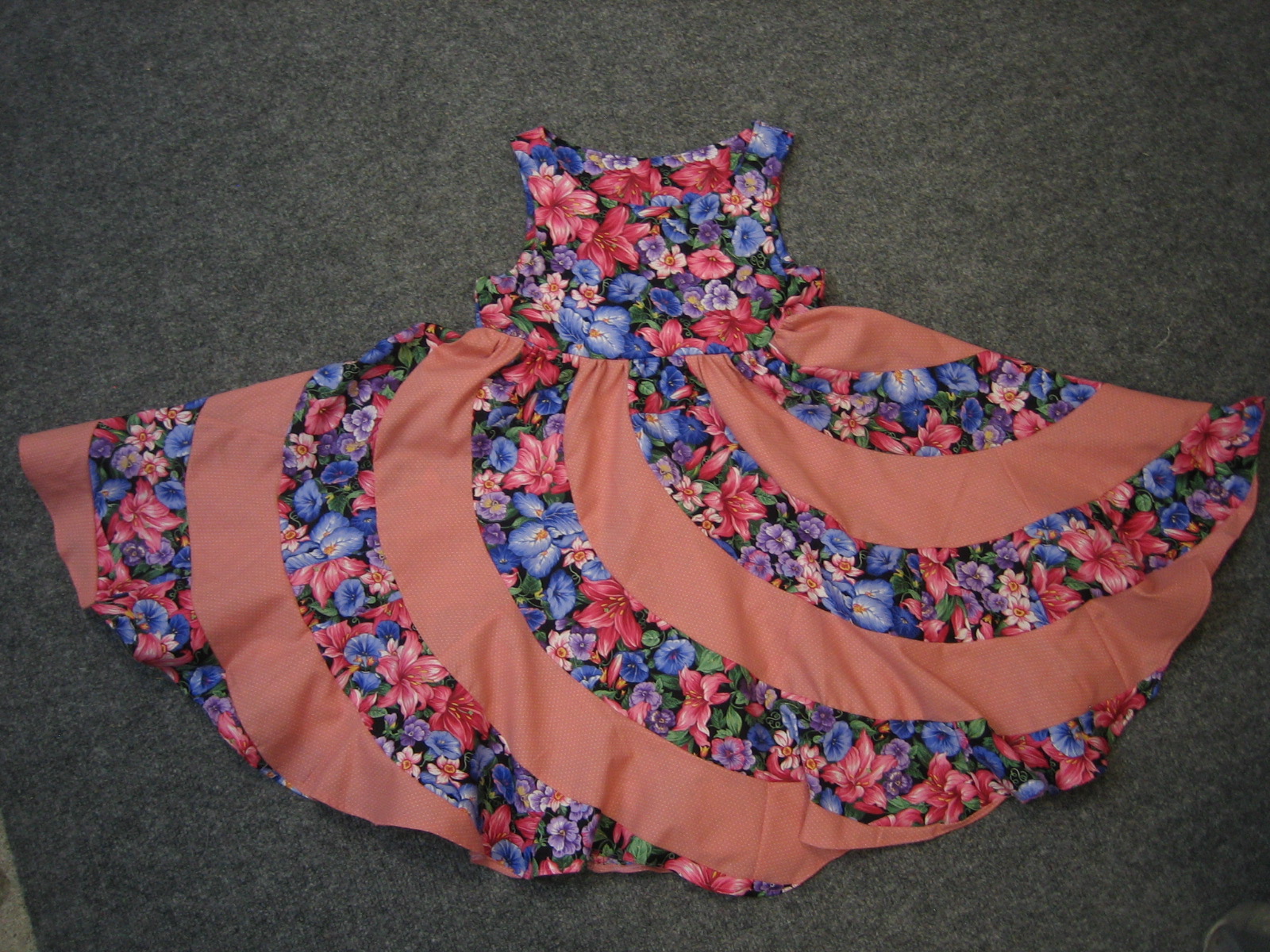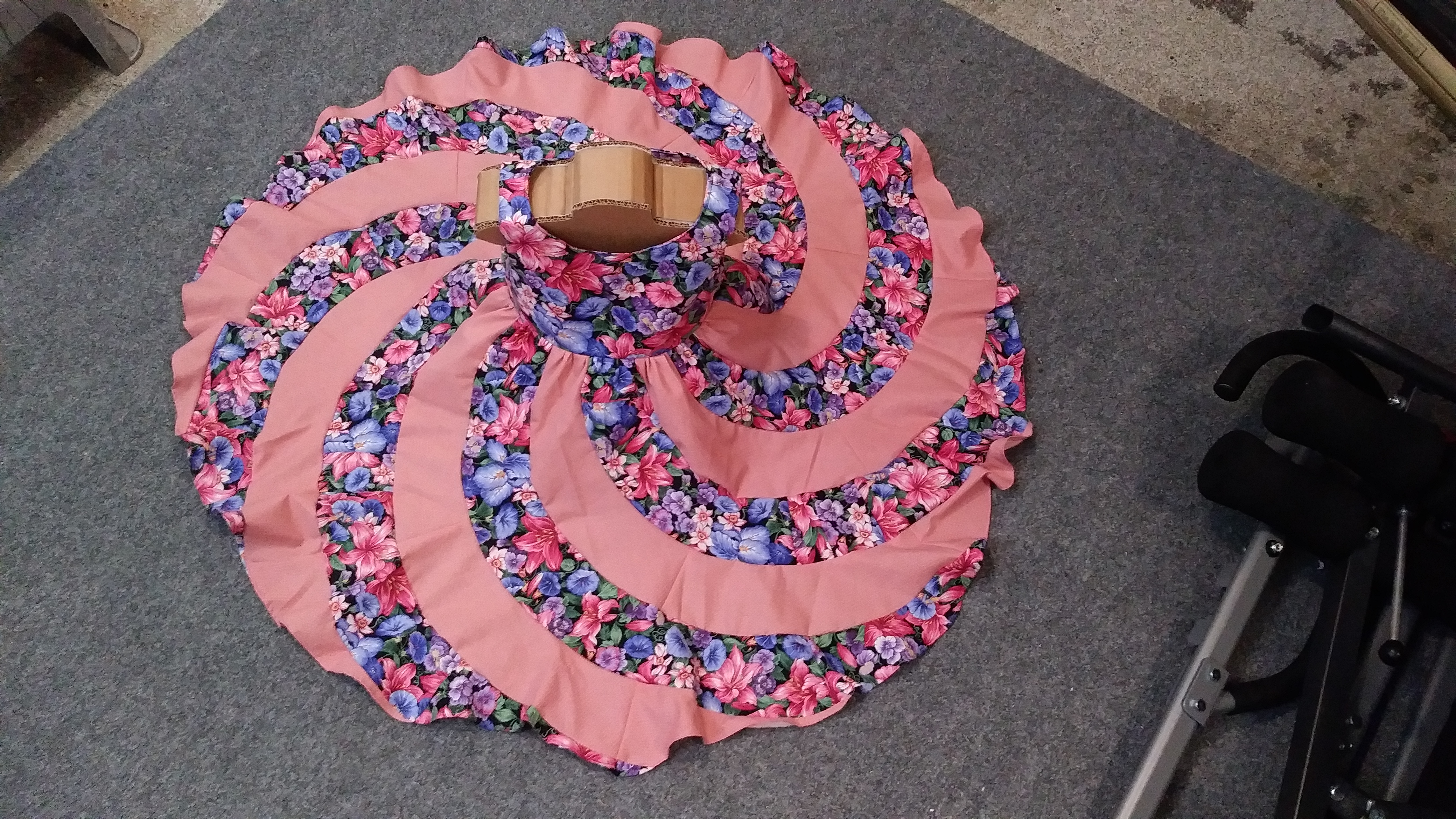 Then I remembered a family at church who have such a vast number of granddaughters that I don't even need to worry about size– just make one up and give it to them, it'll fit somebody.
And it did! So I made them another one.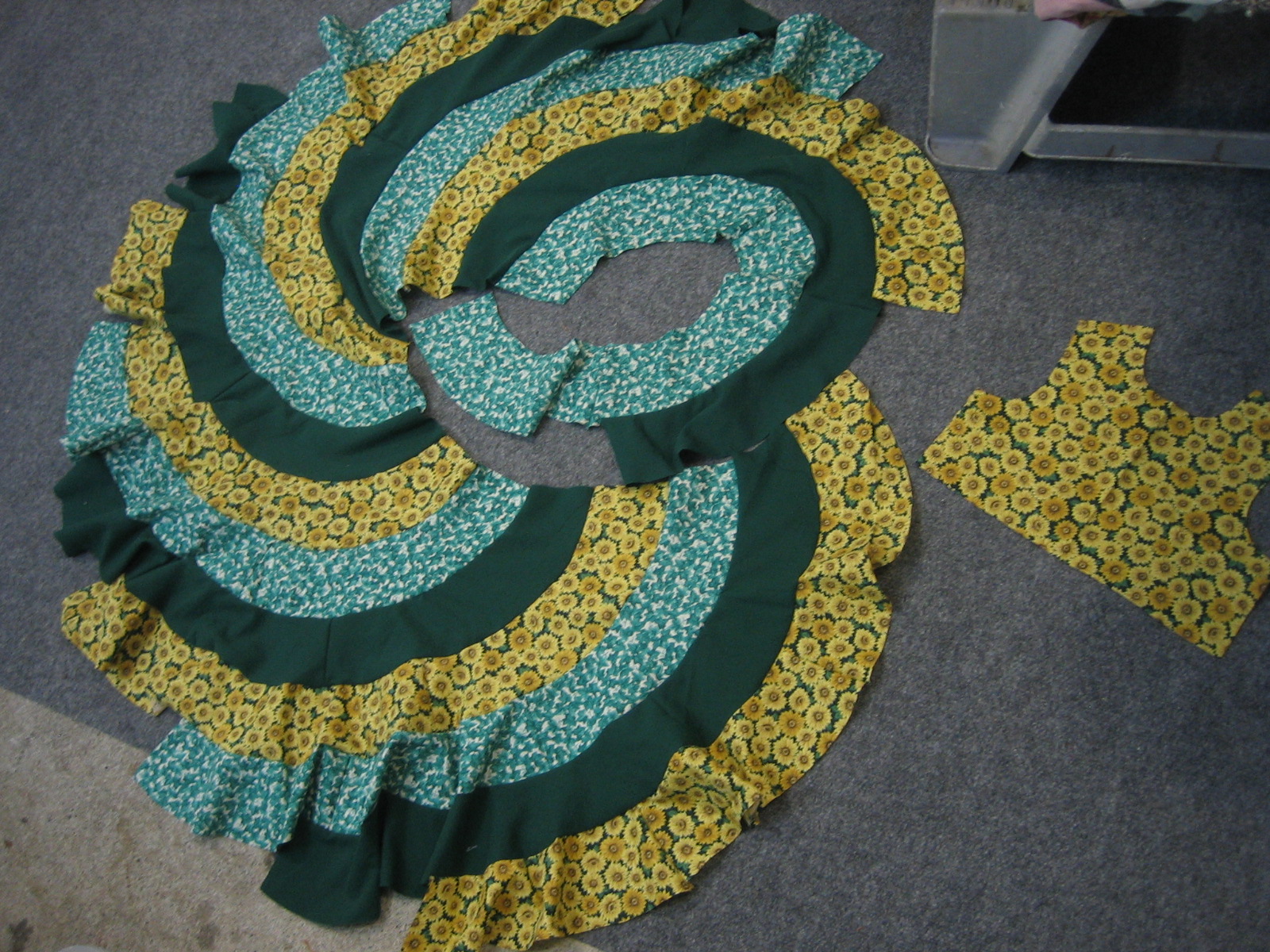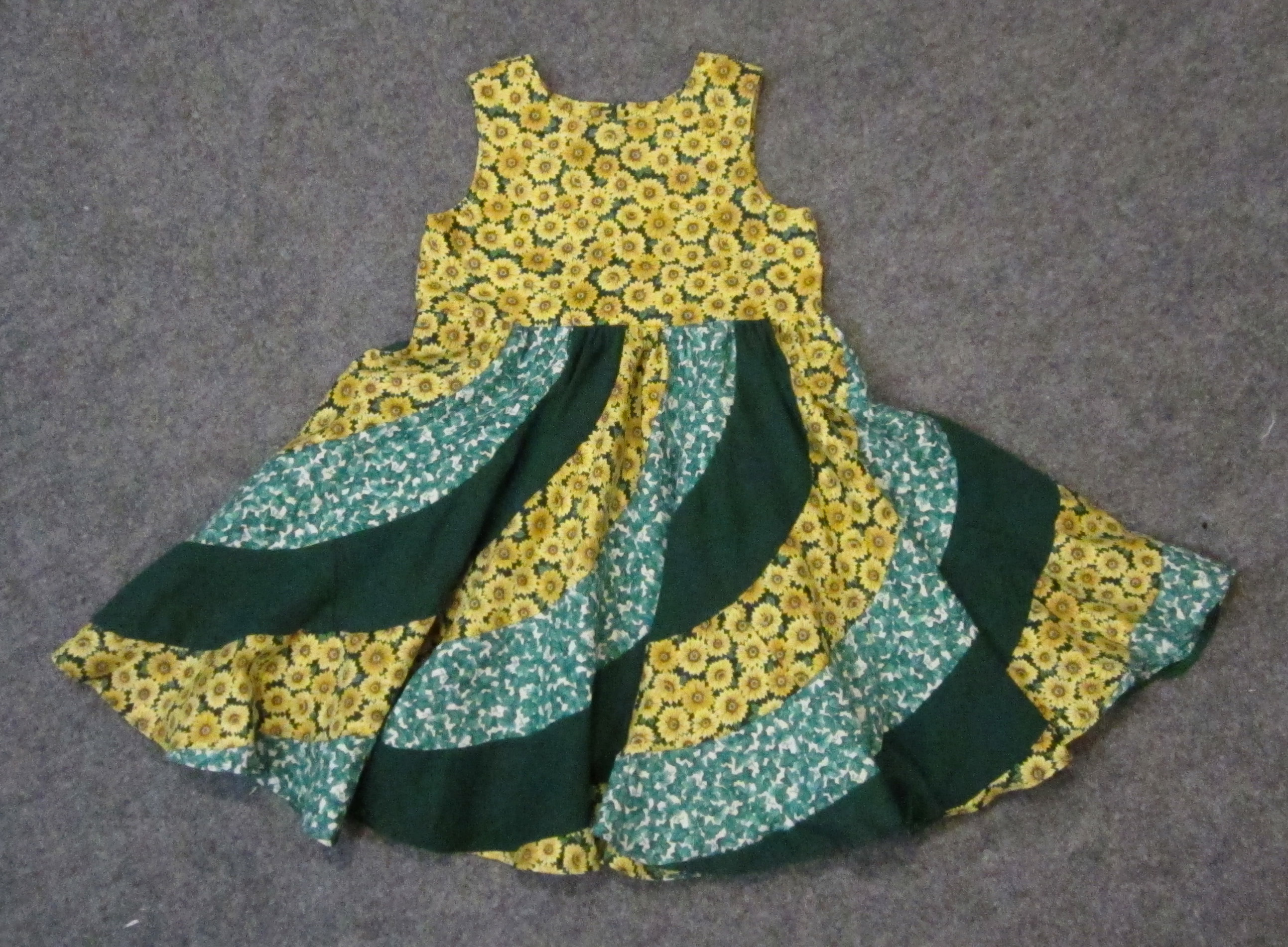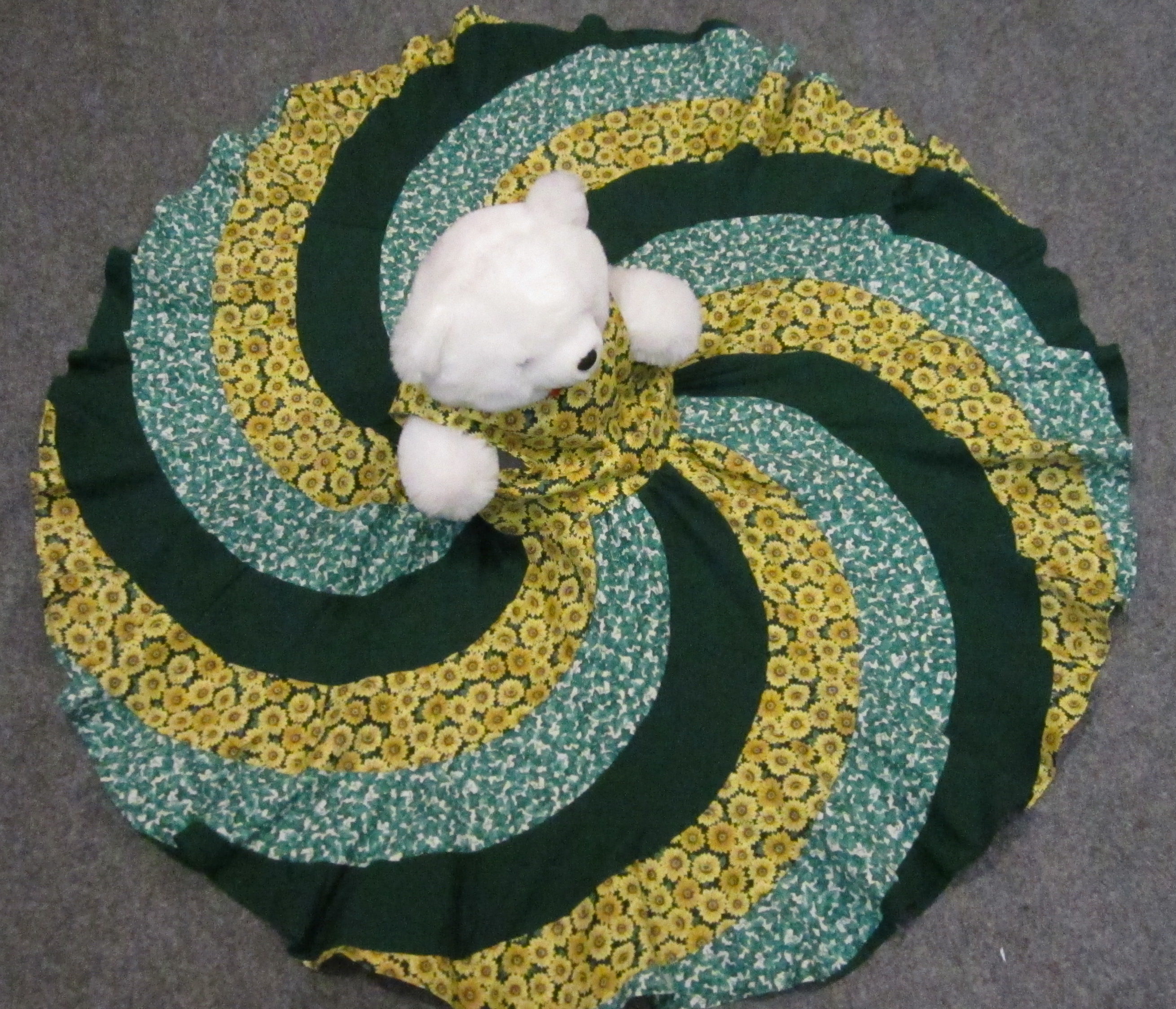 The bodice needed more coverage so I made the armholes smaller and the neckline higher and added a button at the back of the neck.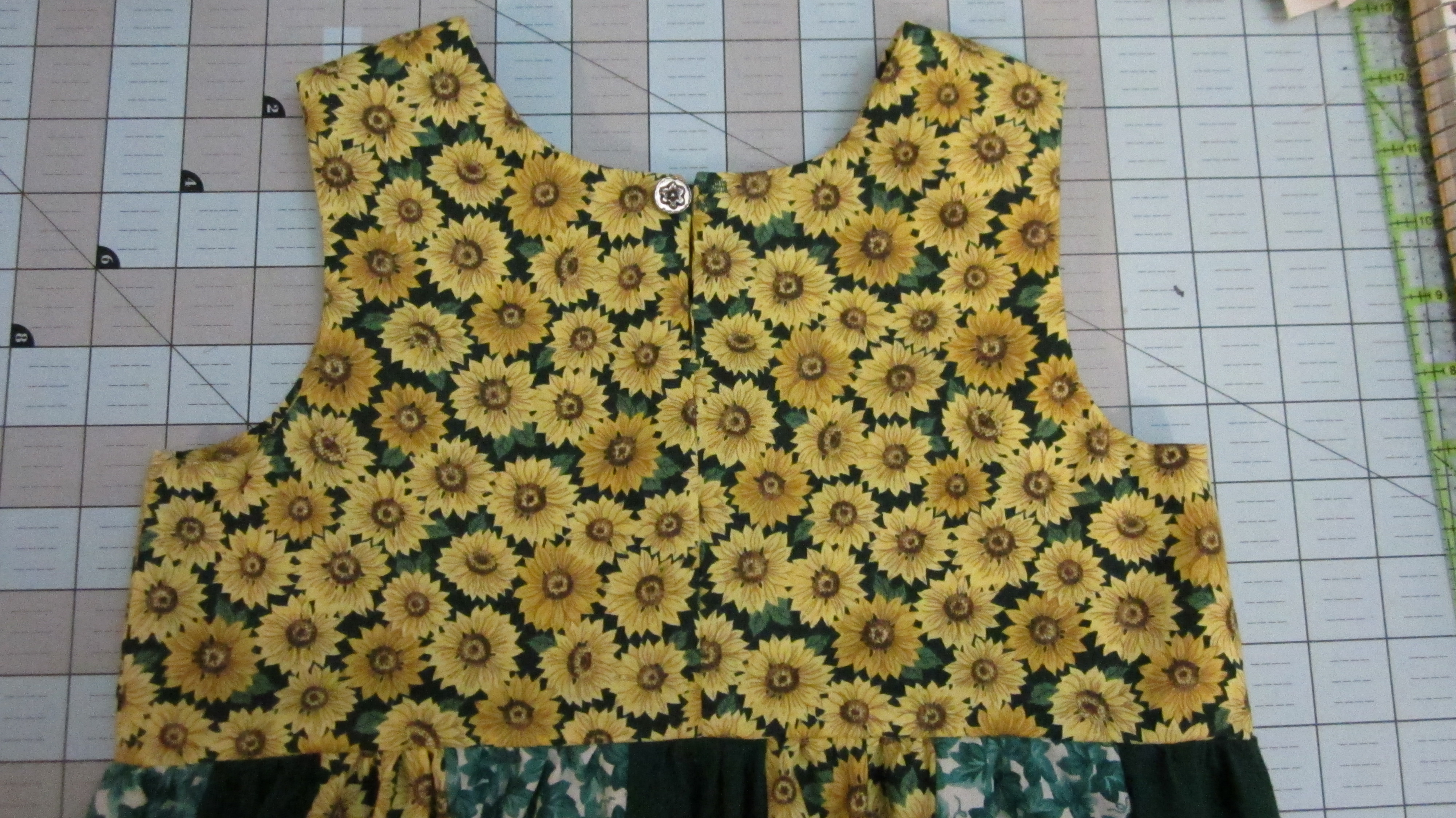 Here is the free child's basic sleeveless bodice pattern as a pdf for printing at home. Be sure to print at 100% rather than "fit to page".
And here's the four-inch skirt piece.
You'll need to sew three of these C-shaped pieces together for each gore for smaller sizes, or four for larger sizes. It takes 14 – 16 gores for smaller sizes or 18 or more for larger sizes. The number can be flexible, you can add more gores depending on how many different colors you want to combine.
Here's a size 8 version of this with four pieces per gore, and a very cool back-and-forth pattern that was accidental!  I discovered I'd sewn two of the gores backwards from what they should be (the blue and pink positions reversed) at about the same time I realized I hadn't added enough gores for the larger size. So instead of picking it out, we added another color, the red stripe, in between, which I think is what really makes this one so stunning.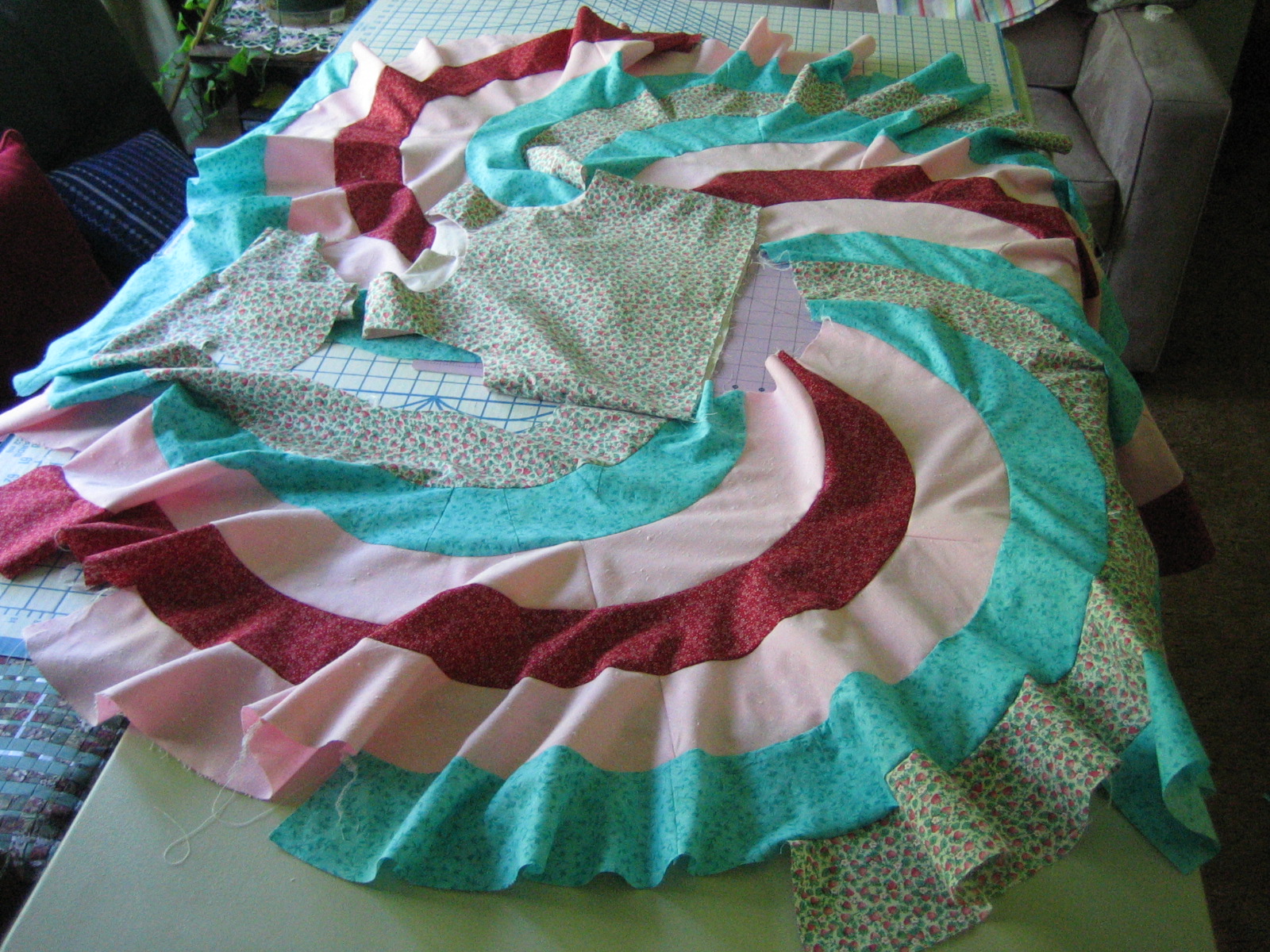 Here's the recipient in full twirl.