A Better Spiral Crochet Granny Square
Went looking on internet. Really, nobody's done it quite like this? I'm surprised! Probably it's out there somewhere but I couldn't find it.
So I made up my own which I think is much more authentic grannyish than the other ideas I could find.
The others are very cool and artistic but they're more complex, more work and less granny. The beauty of the granny square is its utter simplicity.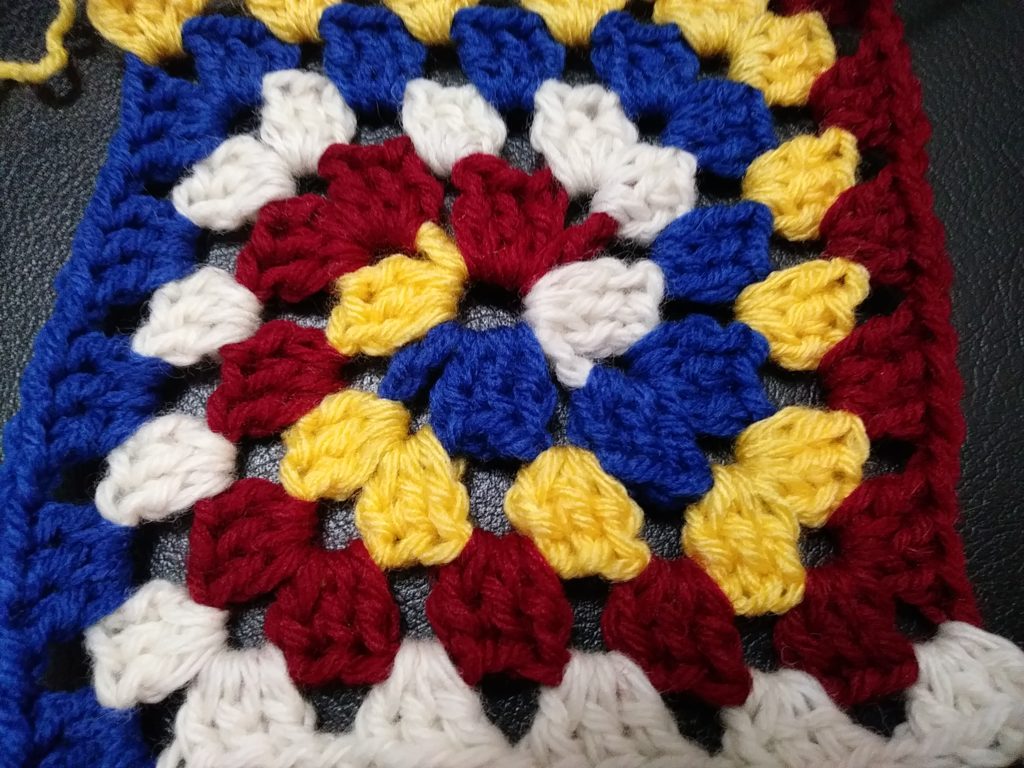 This one modifies only the first round to spiralize four colors. After that, it's the standard, basic granny square pattern.
So that crucial first round is–
Chain 4 ring
With each of 4 colors, chain 5, then 3 dc in ring (there's extra chain hanging there so the colors wouldn't unravel while I worked with the other colors)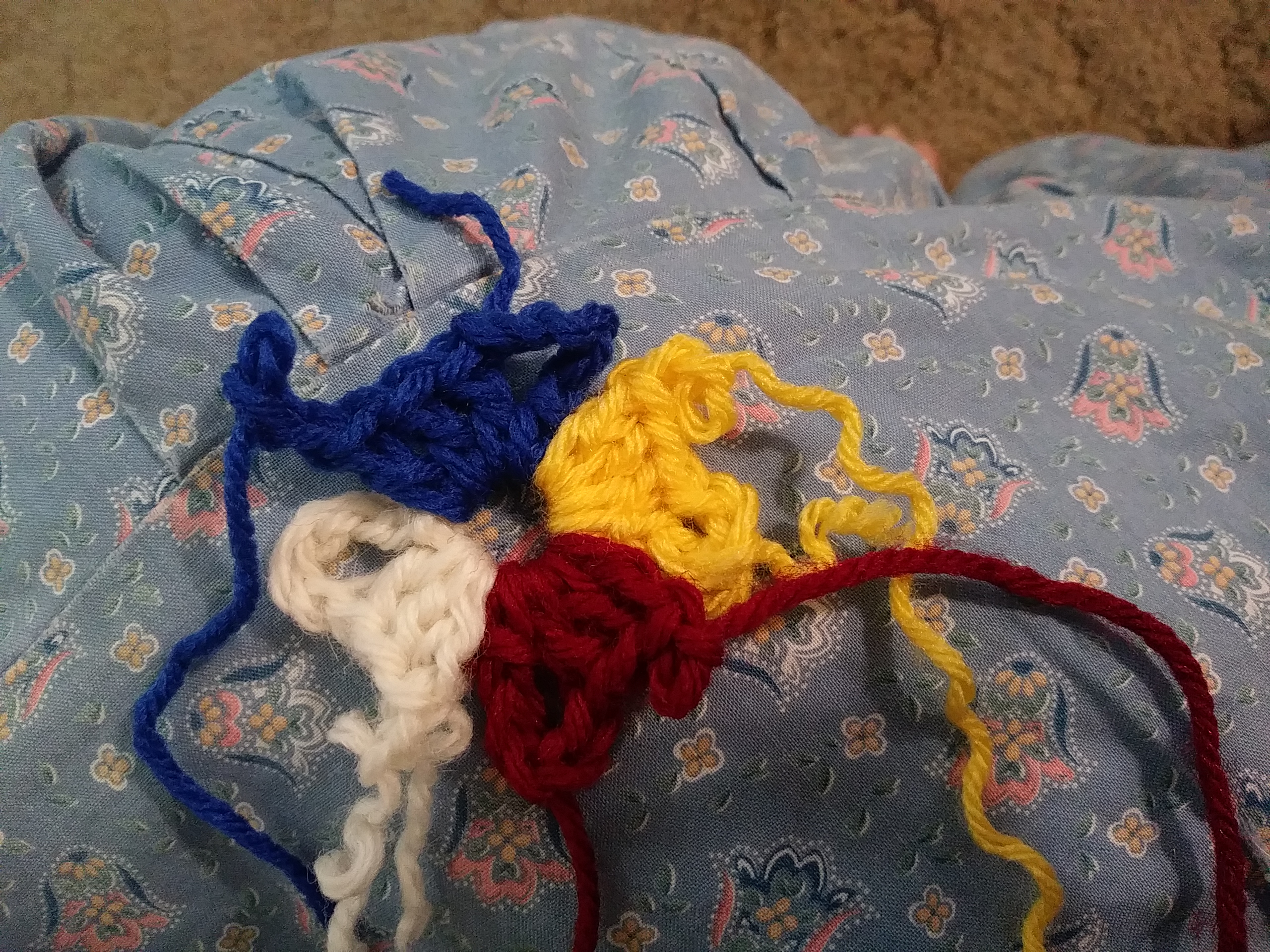 Ch 1, then 3dc, ch2, 3dc in the next color's 5-chain loop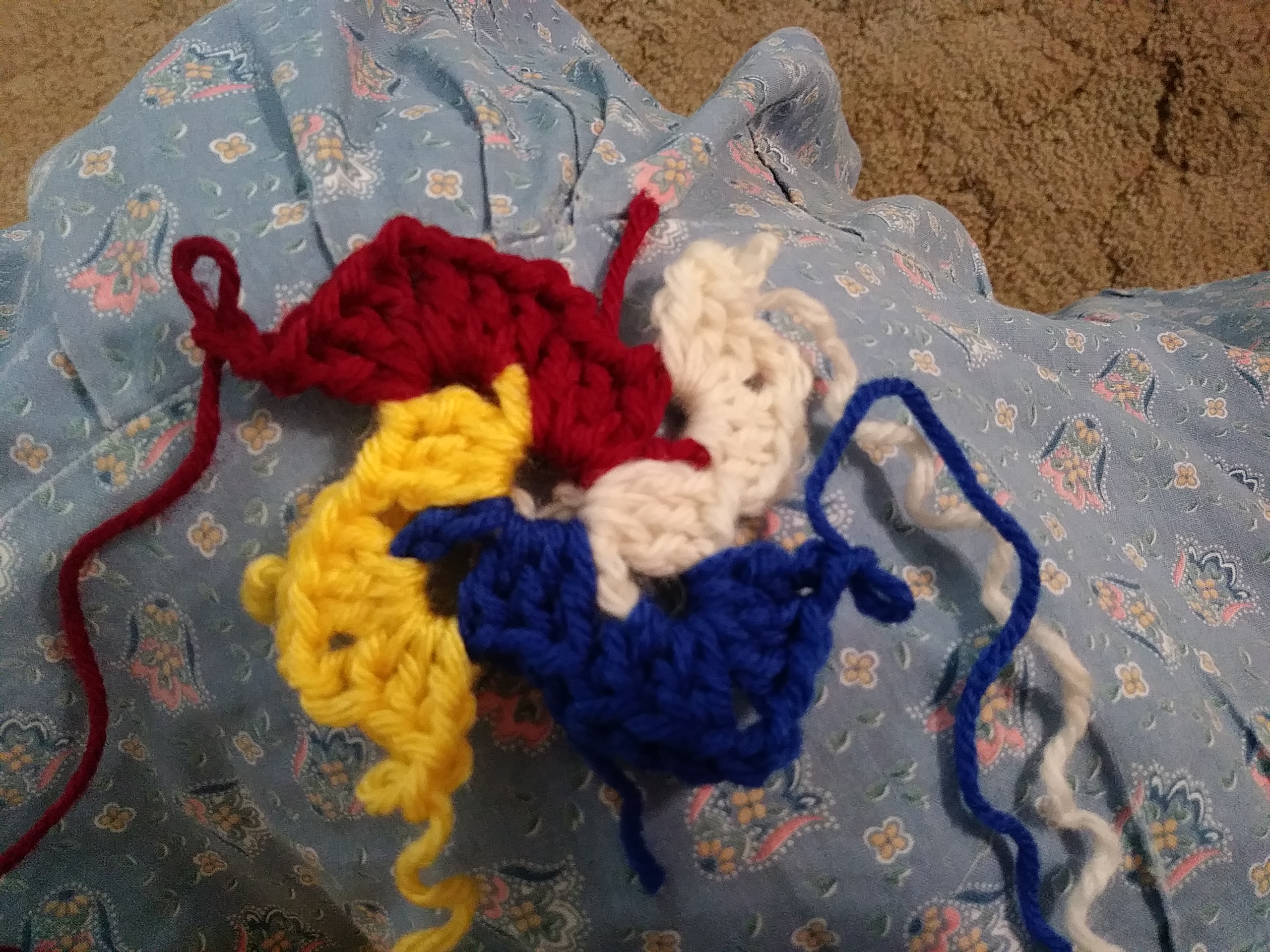 After that, I used 3dc, ch2, 3dc in each corner, and 3dc with a ch1 on each side in the spaces between.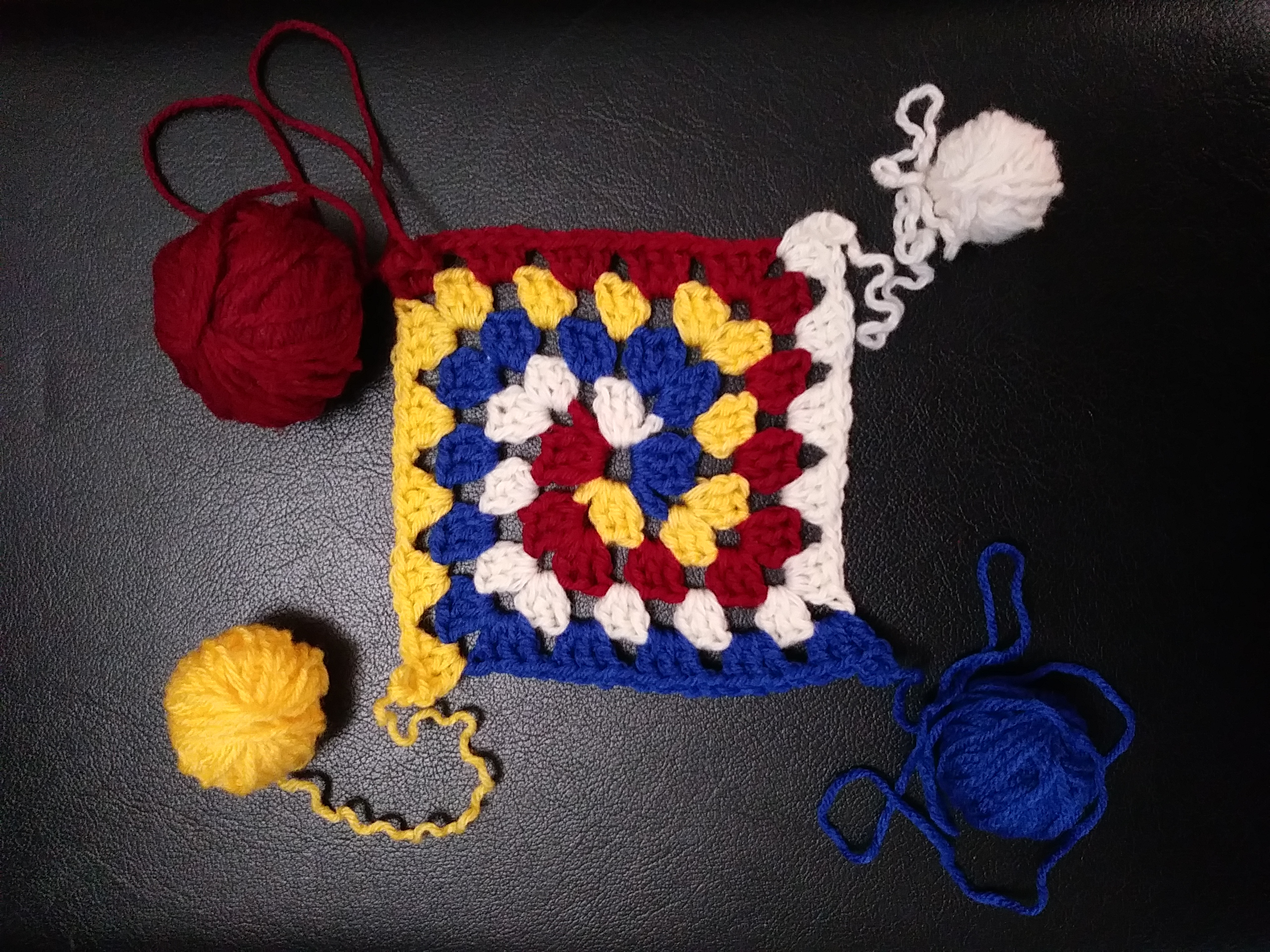 I didn't cut the yarn because I had changed my mind. The spiral granny idea sounded like lots of fun until I tried it, then I realized just how fiddly it was, with four colors hanging on at once. I mostly crochet to help me relax in company. Scrap grannies fit the description, being so easy, simple and portable. This spiral granny idea would be great if you're crocheting in an armchair.
If you make something cool with this, share!