Spiral Lace Single Crochet Mat
Therapy crochet while I listened to a message at home. I started messing with dishcloth cotton because I need some more dishrags, kinda reinvented the wheel (this basic sc lace doily idea's been around since early times) but then added another petal in between to make twelve instead of six, and AFAIK that's new. I'm pretty happy with how this came out.
It's a nice easy to remember formula, so I'll be making more. It seems like it could go bigger and gain more points without losing shape. I might try it sometime.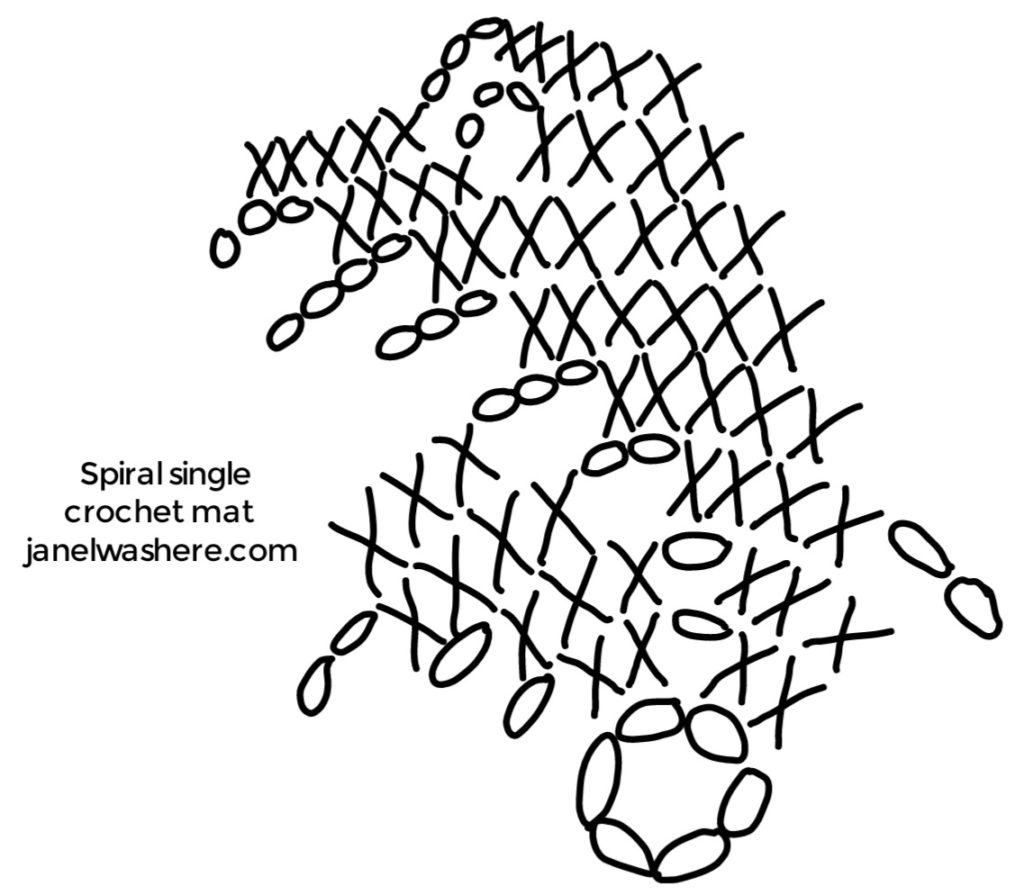 My idea of a crochet pattern is just the stitches, not how to join them. So the instructions are short.
Ch6, join to form a round
In one loop of each chain, (2sc, 1ch) six times around
(1sc in each sc, 1sc in chain, 2ch) six times around
After that, skip the first sc, sc in ea sc, 2sc in the chain, then half as many chain as sc, generous [Meaning, if there are 5sc, use 3ch]
Continue like that to the end of the round with 7sc
The next round, (4sc, 4ch, 4sc, 4ch) six times around
Then (5sc, 3sc) twelve times around
Etc
I went up to 8sc x 12 and that was 9″, a nice size for a dishcloth. I was using size H crochet hook.