I see a real need for this. It's silly to have to refer to a field guide to Barbie shapes to figure out which doll you have, and then go looking for a dress pattern to fit only her. A pile of naked Barbies needs clothes quick, and they should be able to share. Let's go!
Here's a simple shift dress that pulls on, with a tie in the back. The other, a basic peasant dress, has Velcro closure. Both have only ONE pattern piece to be easy for beginners or for hand sewing.
I've tested with Bellybutton, Original/Vintage and Curvy. I feel confident it would fit Tall, Petite, ModelMuse, etc. I don't own a Disney Princesses to test. Curvy and Lammily are similar dimensions. The shift pulls on over Curvy's hips exactly right, so it would probably fit Lammily and the peasant one definitely would. I think it would fit most 11 or 11.5″ figures. It even works with a 10″ slim fashion model doll called Zuru Glitzees Princess with a 2.5″ waist. It's generous on her but fits well enough that it's acceptable to play with. And that's the point: acceptance, sharing, and playing.
It's so simple, it works up in minutes. The shift dress doesn't even need any fastener.
It can be a gown if you use shiny fabric, or it can be playful in a print. It's a blank canvas for your decoration. Try patchwork, lace, whatever.
I'm actually excited about this. I think I was stumbling over the idea of having to answer, "which size do I want to clothe?" before I can begin anything. I don't want to have to decide.
Free printable pattern in PDF format – Barbie OSFA shift dress
I'm going to do more of them, too, next time I have a chance. My halter top dress pattern is going to be modified to fit all, with the skirt made into a wrap. Gonna do some for the 28″ dolls too. I already have a peasant top for 28″, it just needs a wider skirt and there we go. I acquired a 28″ Curvy Barbie and haven't made her anything yet!
This feels good. I've been pretty UN excited about all these different body shapes, honestly. I needed to do this. We are all different sizes, and if we're all together playing dressup then the clothing needs to fit ALL of us.
I can't wait to make some more!
Instructions for Shift Dress
Working on it… I'm in a dreadful scramble at the moment but I was excited about these and had to get them to this point. There's a list of steps in the pdf with the pattern pieces.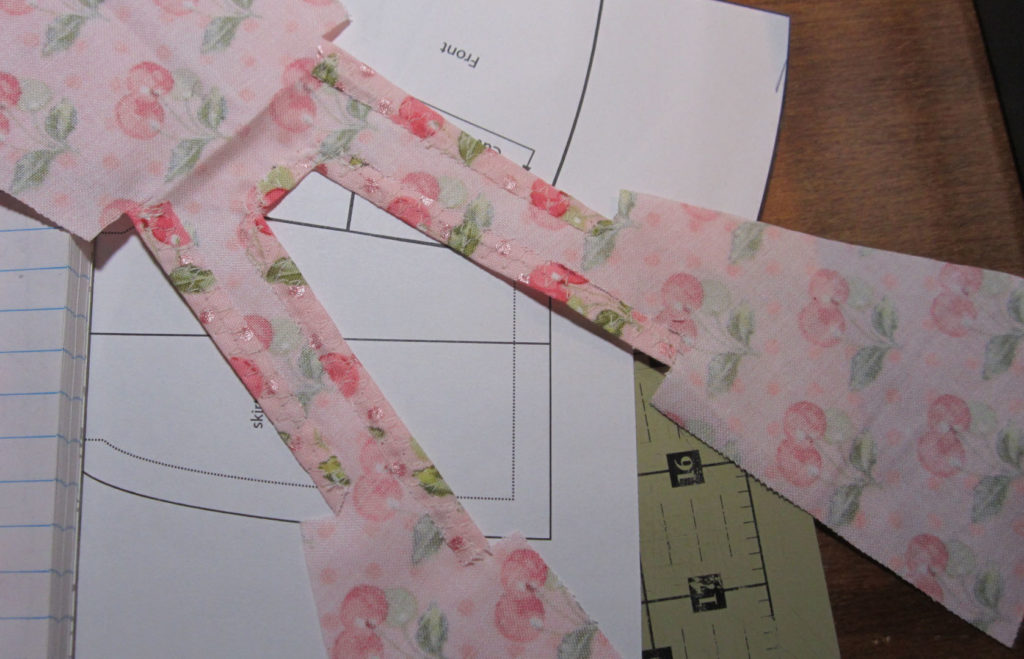 Shift dress. Cut one on the fold and make 1/4″ clips where indicated. Fold over the neck edge and arm edge and finish with zigzag or a fancy topstitch.
Instructions for Peasant Dress
Coming soon!