My First Barbie 13.5″ Free Printable Sewing Pattern
Oh guys, it's been a journey, I must say. More about that later. At the moment I'm *grateful* that I still have technology enough to produce a reasonably decent printable pattern. We have moved off grid, kind of feels like we fell off the world computer-wise. I have Android and a little solar battery and it's harder than it used to be with a lot more steps, but it's doable. Just more challenges to overcome makes it more satisfying, right?
So. A new "preschool" version fashion model doll, two inches larger than the usual one.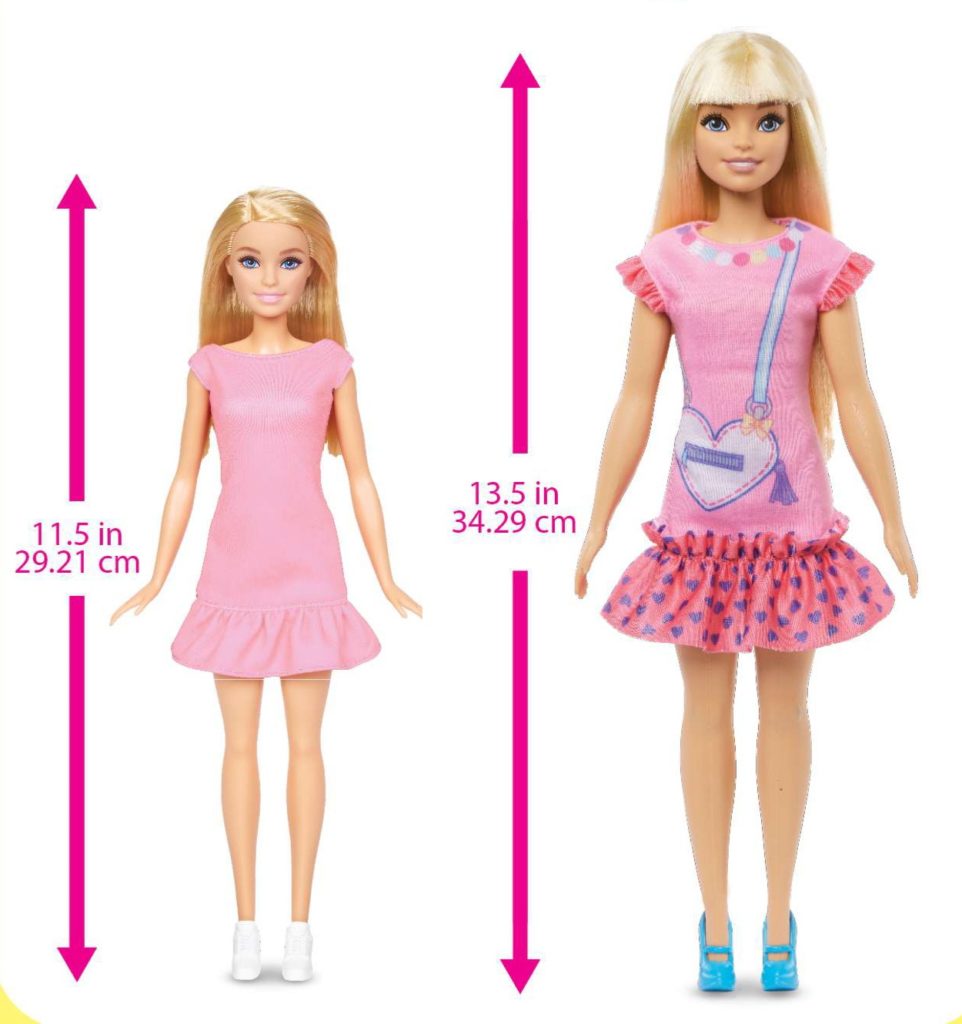 I liked her, and must make something for her. Let's go. We need clothes!
Here's what I have so far. Just a basic short, cute shift dress with dressing-up possibilities.
It's another one piece masterpiece, super easy. Cute stuff can be made with it, you'll see, I'm working on a couple more models! And maybe I'll make her a more structured, tailored, fashionable, multi-pieced, fiddly, difficult outfit later. We'll see.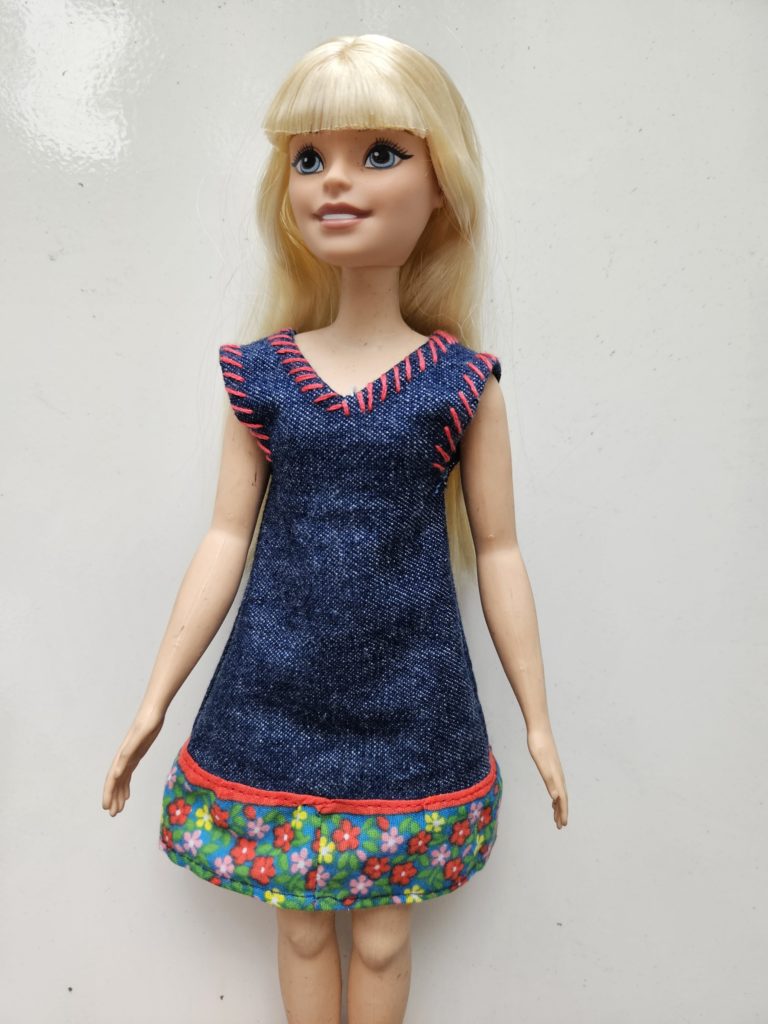 Download the pdf, it's letter size 8.5×11″ and print at 100% scaling. It has some instructions on it.
I'll add more pics here as I work on the next model. If you make something cool with it, share a photo!
PLEASE NOTE THIS IS NOT FOR THE USUAL SIZE DOLL – only for 13.5″ tall Barbie. If you aren't sure which doll you have, try the "One Size Fits All" dress!