Free Pattern for Sewing a Simple Jumper
It's about as basic and easy as you could ask for!
This would work fine for early maternity, or for nursing (breastfeeding).
Pattern contains cutting lines for bust measurements 36", 38", 40", 42" and 44".
I've cut a 38" for myself. My measurements in the picture are 38 - 30 - 42.
Click to download and print - Janel's basic_modest jumper bodice pattern
Cut four skirt pieces, or two on the fold and add corners (see below)
I used the 12" cutting line for minimal gathering and maxi length.
A larger size will need to use the 14" line. Also the long length of this really was a bit much, I'll cut it shorter next time.

That's what COMFORTABLE looks like. I was so delighted with how it came out! It's super comfortable with a tunic underneath, but it looks neater with a blouse with a collar.
Sewing Instructions
Sew the backs and fronts together at the shoulder seams, then line them up like this,
Sew the armholes and neckline, press, clip the curves and then pull the back pieces through at the shoulders.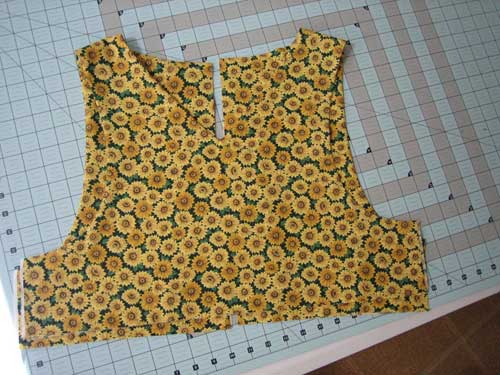 Sew up the back seam from the inside. (Putting fabric right sides together, then over the top, and down the other side)
The skirt piece can be cut in four pieces with a seam down the front and back. I prefer not having a seam in the middle, so I actually cut on the fold and then added corners!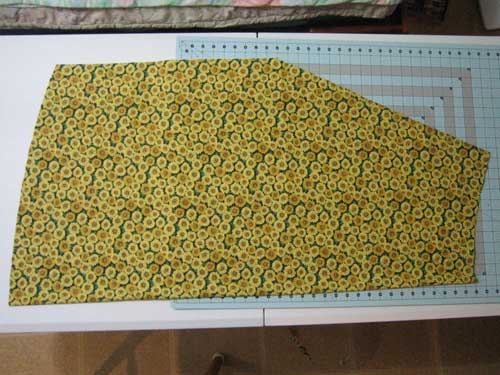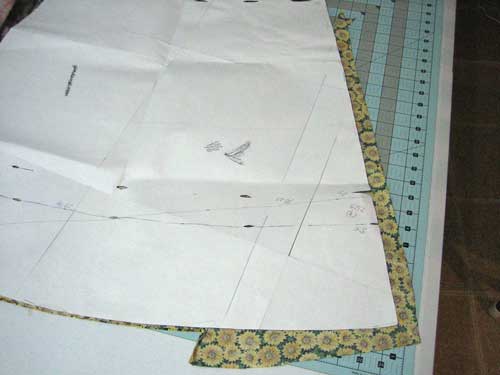 At that point it's traditional to sew the side seams, then gather the skirt and attach.
I find it easier to gather the skirt front and back pieces separately, sew them to the front and back bodice, then sew up the side seams last!
This picture shows the skirt being attached to only one layer. I hand-stitched the facing later and that's not without pains of its own.
It might be easier the first way :-)