Free Printable Sewing Patterns for Fashion Dolls, Barbie, Gene and Tyler Wentworth
How to tell the difference among the Barbie bodies!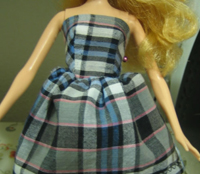 Barbie Strapless Bodice for 1966, 1999 and 2006 and Modelmuse (2003/2008).
Basic bodice with full sleeves pattern for 1999 Bellybutton Barbie doll
NEW - pattern for halter dress for ModelMuse (Barbie Basics)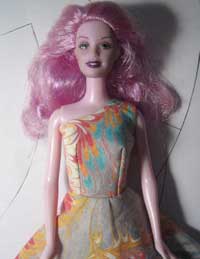 NEW - One-shoulder dress pattern for Bellybutton Barbie
Tyler Wentworth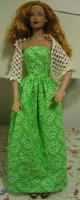 Basic bodice / sloper and peasant patterns for Brenda Starr / Tyler Wentworth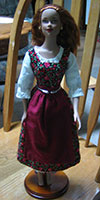 and a folklore German dirndl that I made for the county fair
ERRATA!!
Someone kindly wrote to tell me the Gene Princess pattern pdf didn't print right. Sure enough, it prints out at the wrong size. Click the Pattern for Gene doll page for more info...