Sewing the Basic Bodice
To make a sleeveless basic top:
Cut out two layers and put them right sides together. Stitch up the back, around the neckline and down the other side back. Stitch around the armholes (unless you're going to attach sleeves).
You'll have to clip the curves at the neckline and armholes.
That was most of the sewing! Now pull the back pieces through the shoulders, smooth it out and iron.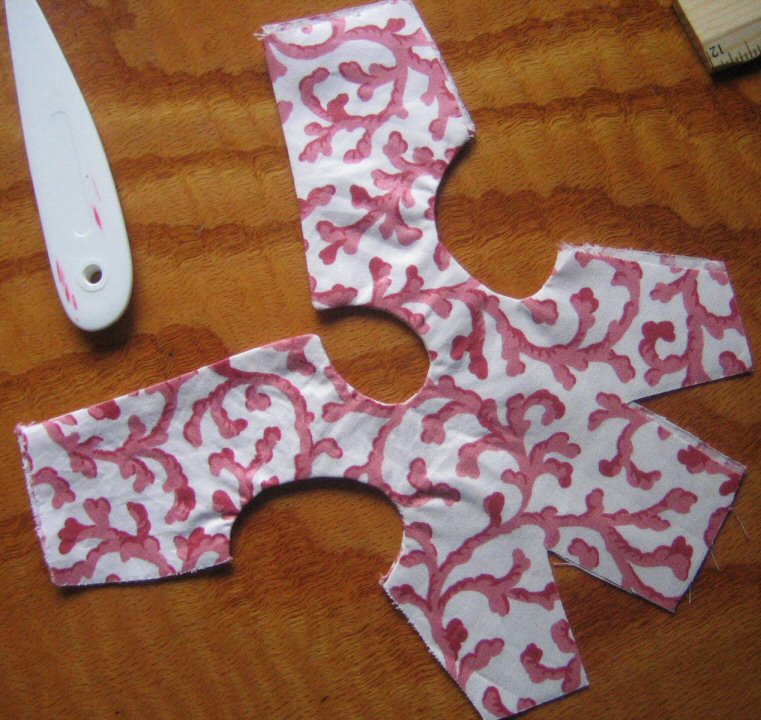 Then just sew the darts and side seams, and it's ready for a skirt to be attached.
For the skirt
The skirt is just a rectangle. A good size to cut is about 9" long and 14" wide.
Fold the side edges over twice and stitch. Hem the lower edge.
Gather the top edge and attach it to the bodice, lining up the finished edges of the bodice and finished sides of the skirt.
Then overlap the lower portion of the skirt and stitch up partway. Sew on snaps to complete the rest of the back closure.