Instructions for Tyler Peasant Blouse
Sew sleeves to front and back pieces (one seam is shorter than the other, you can't mismatch them)
Fold back edges over twice, the first time as narrowly as you can, the second fold about 3/8ths wide. Stitch up to form the lap on which you will later sew snaps.
Fold the neckline over just once and zigzag along it.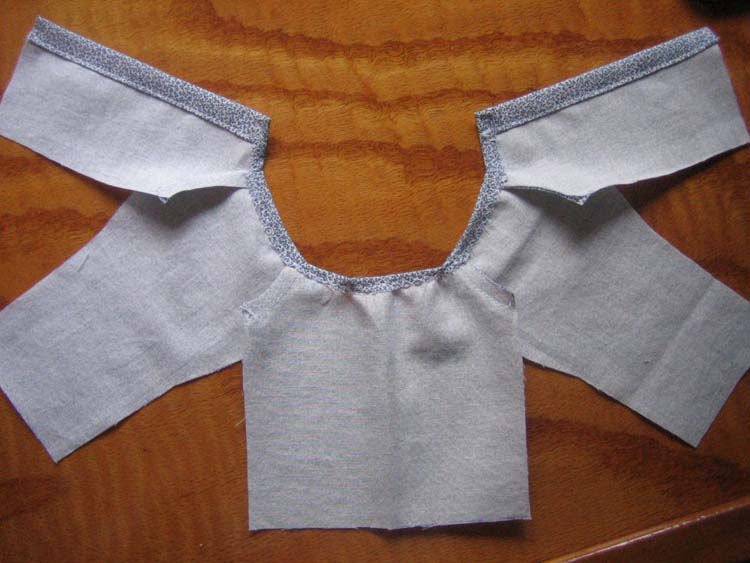 Hem the ends of the sleeves.
Fold the sleeves over right sides together. Stitch underarm seams and side seams.
Thread some light cording into a large needle, and make a running stitch along the neckline to form gathers. Tie knots in back.
Hem the bottom of the blouse.
Sew on snaps and there you go!