FREE Printable Sewing Pattern for New Body Barbie 1999 "Barbie's Shapely New Curves" (as Simplicity calls it)
This fits the "Bellybutton" 1999 shape Barbie ONLY.  If in doubt, look for the date stamped on her lower back!
Simple, modest neckline and short sleeves.
There are bodice pieces and plus extensions to be taped to them, which sew up into a pretty princess seams fit-and-flare dress.
With the shoulder seam eliminated like this (which I find easier), the skirt is limited to being above-knee length. This could be changed by adding shoulder seams (don't forget seam allowances if you do that.)
Barbie_bellybuttonV-neck13.pdf
Scant 1/4″ seams are allowed. By scant I mean if there's any doubt, to make the seams smaller than 1/4″, not larger.
I once assumed the edge of my sewing machine's presser foot was 1/4″ away from the seam. It's not!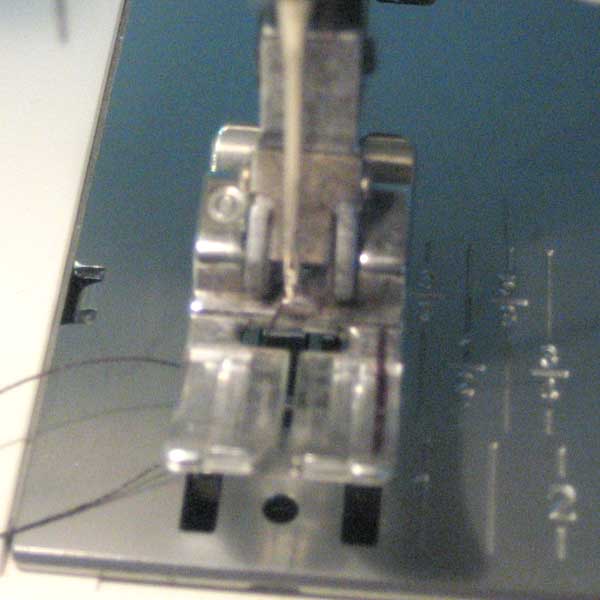 So I used a Sharpie to mark on my presser foot where 1/4″ actually falls… and then I stitch with the edge of the fabric on the near side of that black line, not the far side.
Instruction:
1. Stitch neck facing to bodice, right sides together. At this point you can customize the neckline shape and depth by the stitching line, make it as modest as you'd like, or if you make a low neckline you might need to cut the facing longer than the facing pattern piece I provided. Clip, turn, press and top stitch the neckline
2. Turn up sleeve edges, press and topstitch. Then pin sleeves into armholes and stitch. I found that hand stitching works best for that part. The sleeve fits into the opening without gathering, and it's easier to just sew it by hand than try to pin two contrary curves together.
3. Sew front and back darts. It's a good idea to mark the top of the dart and start sewing at the top to make sure both darts are even, because a slight variation is so obvious.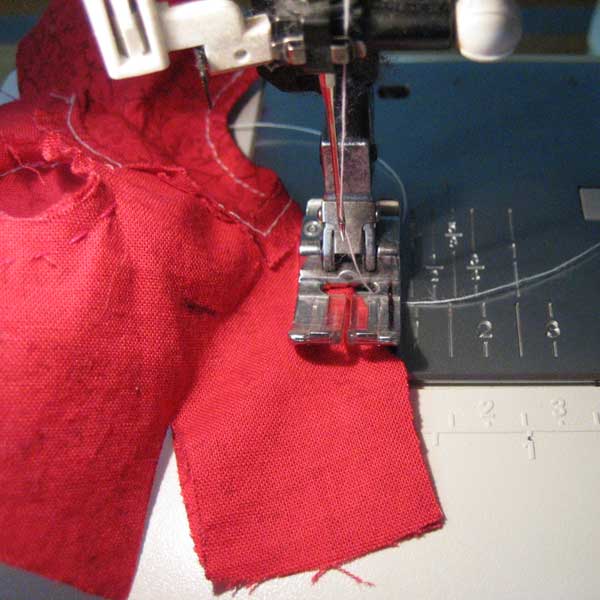 This picture is after sewing the front darts, I'll do the back darts next.
4. Sew up the side seams and sleeve seams all at once.
The skirt is up to you! Use your creativity to style the Barbie gown of your little princess's dreams!
Try the bodice and skirt together before sewing everything up– if you use a gathered skirt with a lot of bulk, you might have to make the back darts a bit less to allow extra room.
And then put on back snaps or velcro and it's done!
Save
Save
Save
Save
Save
Save